Welcome to our Golden Skillet Forum!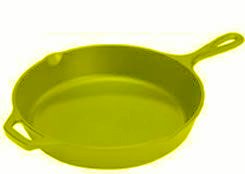 What is a Golden Skillet Forum, you ask? This is the place where you can post your stories of those times when your husband deserved to be clocked upside his head by you with your favorite cast iron skillet, but you refrained from violence to handle things the Lord's way.
Sharing these stories is a great way to laugh while sharing your testimony of how God carried you through challenges with grace, mercy and dignity!