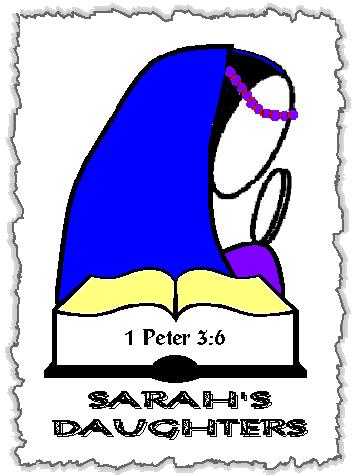 Dealing With A Broken Spirit
Prov 17:22
"A cheerful heart is a good medicine; But a broken spirit drieth up the bones."

(ASV)
Prov 18:14
"The spirit of a man will sustain his infirmity; But a broken spirit who can bear?"

(ASV)
By Cynthia Bailey-Rug
What is a broken spirit? I believe these verses refer to someone who has been so wounded by another person, their love for that person is growing cold. This can be a most painful condition, where you feel as if your heart is broken beyond repair. It also can progress into an even worse condition—hatred.
I believe this broken spirit is especially prevalent in many marriages today. Some are contemplating divorce, or don't welcome their husband's embraces, or worse. Don't believe me? Then look at the statistics of abuse and murder. The number one cause of death among pregnant women is murder at the hand of the father of their baby. There are also other famous cases in the news of women killing their abusive or cheating husbands, or vice versa. In addition, there are also many cases of children killing their abusive parents, or adult children placing their elderly parents in nursing homes, never to visit them. Broken spirits are, in my opinion, an epidemic in today's society.
Do you feel this pain of a broken spirit? The numbness towards your spouse who, at one time, the mere sight of could make you feel butterflies in your stomach? Or the hatred of that parent so strong, you now can imagine choking the life out of him (or her)? I understand, having been there myself. I have endured abuse to the point of wishing my abusers just would die so I wouldn't have to deal with their nonsense any longer. That isn't easy to admit, but it is true, unfortunately. Only recently have I learned to piece together the things I have done to set me free from these feelings. And if I can be free, so can you!
First, admit your feelings to God. Tell Him how angry, hurt, etc. you are and why. He is a loving father who understands! If you don't wish to say them out loud in prayer, then write them in a journal, or even a letter (that is never delivered). Then, tell Him how sorry you are for feeling these things that you know aren't pleasing to Him, no matter how justified those feelings may be. This is difficult, I know, but it is also a very important task in your healing.
Ask for God's help in releasing the negative emotions so you may forgive your offender. If it helps (and often it does!), say out loud, "I forgive *insert name here* for hurting me, for abusing me. I no longer hold any animosity towards him/her. I forgive him/her here and now!" At first, you may even say this phrase through clenched teeth. (Yes, that has been me too!). But in time, you will release your negative emotions in time. It may not happen immediately, but with your continued faithfulness, it will happen. And remember—forgiveness isn't for the person who hurt you! It is for you! Carrying around unforgiveness is damaging to your health, and not pleasing to God.
If the person who mistreated you is in your past, then it is easier to forgive than someone who is in your life currently. When a person is in your presence on a daily basis, it may feel as if that is a constant reminder of all of the bad things he/she has done to you over the years. But, releasing the negativity and mending your broken spirit is still possible!
Let's say the person we are talking about in your life is your spouse. True, there is no escape from someone with whom you live. But, your broken spirit still can be healed. Remember the good things—the things that made you fall in love with that person in the first place, the fun times you have both shared over the years, the times of tragedy that s/he was there for you when no one else was. Philippians 4:8 says, "Finally, brethren, whatsoever things are true, whatsoever things are honorable, whatsoever things are just, whatsoever things are pure, whatsoever things are lovely, whatsoever things are of good report; if there be any virtue, and if there be any praise, think on these things." (ASV) That is very wise advice! In simplest terms, just focus on the good and not the bad. Human nature seems to be more inclined to focus on the hurtful, negative times, and focusing on the good may take some effort on your part. But, it will be well worth it in the end, when you realize you now long to spend time with the person who once you dreaded seeing. How your marriage is now revitalized, rather than practically dead. How your relationship with your children, once chaotic is now comfortable. How your relationship with your elderly parents is no longer tense, but pleasurable.
Also, never forget to take care of yourself. Being good to yourself is something not many people care to discuss, but I find it a very important task to do daily. It is almost as important as spending quality time with God. Indulging yourself is very renewing. Spending time with God strengthens you to face the challenges of life, gives you wisdom and peace. But, pampering yourself amplifies the peace you feel. It is a wonderful feeling, and I strongly encourage you to do something just for yourself each and every day. Whatever it is that makes you feel good, then do it! Whether it's bubble baths, manicures, participating in a particular hobby or even reading a good book before you fall asleep, then do it!
Remember, you are a unique, special child of the Most High God. You do NOT have to live with the painful condition of a broken spirit. You deserve better! Don't let the devil defeat you and steal your relationships!